La Carlota City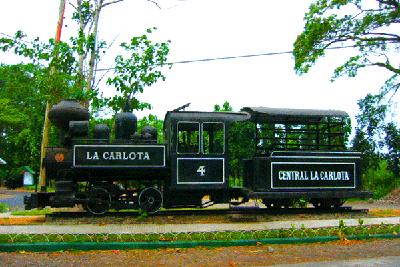 Welcome to La Carlota City - the drum beating city of beauty and dance, home of the oldest and most notable sugar mills in the Negros Island province, a dream for nature lovers. La Carlota will thrill foreign and local tourists through the celebration of the Pasalamat Festival, which falls every last week of April nearest to Labor Day.

La Carlota City is geographically situated at the Southwestern portion of Negros Occidental. The town of La Castellana in the Southeast of La Carlota, the town of Pontevedra in the South and the town of San Enrique in the East. La Carlota City is bounded in the North of Bago City, the mountain ranges of Kanlaon Volcano in the East. The city of La Carlota has a total land area of 13, 729 hectares where the big portion of this land was covered by agricultural area. The city was very accessible because of its concrete road that helps the economy of the city especially on the business sector.

The city is also experiencing same weather condition just other neighboring city in the region. The dry season that starts from the month of January until May, and the wet season that starts from the month of May to the first week of January.The First recorded population was 3,097 in 1903. The 1995 National Statistics Office survey has recorded a population of 56,414. The 1997 Population was 57,982 and in the year 2002, the population peaked at 62,094. By then the Population Density was 4.5 person/hectare. Of the 14 Barangays, Barangay II has the biggest population at 9,221 and Barangay Yubo had the smallest with 1,962.
Festivals
Pasalamat Festival is a thanksgiving celebration held on Sunday nearest to the month of May. Pasalamat brings together the La Carloteños in unity and thanksgiving to God Almighty for providing the people with gift of life and perseverance despite life's difficulties.

The festival attracts local and international tourists as merrymakers don colorful costumes fashioned out of indigenous materials dancing to the unique and original "Pasalamat Samba Beat" played by local drumbeaters using percussion instrument.

The Christmas Festival of Lights and Music features lighted trees in the park, private and public buildings around the city. The city's festival of lights and music is considered as the biggest in the province.

It also showcases various churches and local choir group in the nightly Christmas Cantata at the park from December 15-January 1.