Bacolod …. Fun in the Mountain
Day One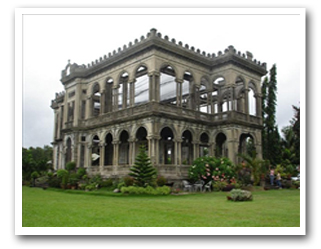 Arrive Bacolod, the City of Smiles, at 10 am. Motor to the Hawaiian Philippines Company for some orientation on how the famous muscovado sugar is made. Here, you will have a good understanding of the island's sugar industry and how it is able to sweeten your day. Drive to the city of Silay to visit the Balay Negrense. This museum is a showcase of the lifestyle of a sugar baron in the late 19th century.
Discover the uniqueness of our history which gave birth to our society today. Lunch will be served at a local restaurant in Bacolod. Have a taste of an original chicken Inasal accompanied by a delicious serving of garlic rice. Check in to your hotel after lunch, freshen a bit, then take a tour of the Negros Museum. Learn more about our heritage, people, culture and arts.
Dinner will be a treat of great cooking from the grill. Enjoy a meal of grilled fish, pork and a variety of other sea foods. The rest of the evening is free for you to explore the city on your own. There are some bars and café's within walking distance from your hotel. You may even try your luck at the casino.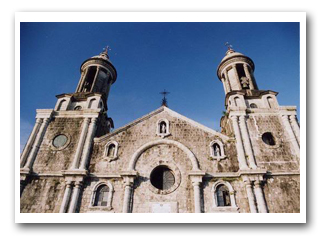 Day Two
Your tour will begin after breakfast. Board your bus and take a 45 minute drive to Mambukal. This mountain resort boasts of a lot of activities for your enjoyment. There are several pools to relax in and not to miss the sulfur pool with its medicinal benefit. One may also have a massage after a nice and soothing dip. A boating lagoon is also available for those who wish to spend a great time rowing and enjoy the environment. The more adventurous may go on a trek to the waterfalls or simply fly on the zip line. You may also walk around and visit the butterfly sanctuary or train your eyes on the bats that nest in the trees.
Lunch, consisting of some grilled specialties will be served in the resort. Continue your tour to a silk farm. See how silk is produced and later on woven into a world class material. We then drive to the city of Talisay for a journey back in time at the famous Ruins. Enjoy its grounds, take all the pictures you want, admire its turn of the century architecture and delight yourself with a sumptuous dinner specially prepared by its European trained chef. Back to your hotel after dinner or you may also explore the city on your own.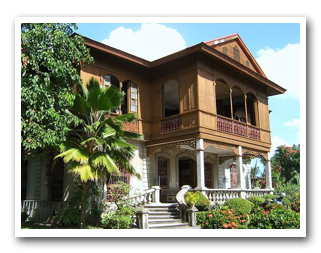 Day Three
Check out from your hotel after breakfast. Today's tour will take you to a piaya factory. See how our native delicacies are made and bring home some to friends and family. Next stop is the Negros Showroom where we showcase all our locally manufactured products that found its way to the international market. Lunch will be served in a local restaurant.
Awaken your palate with a great tasting bachoy and other dishes. We proceed to the airport after lunch to catch your afternoon flight. It was great having you and we thank you for making Bacolod a part of your holiday. Have a safe trip and see you on your next holiday.
Tour Price:
$250.00 per pax minimum of 2 passengers
Inclusions:
Hotel Accommodation (Twin Sharing)
All meals (Breakfast, Lunch and Dinner)
Sightseeing tours with entrance fees
Private motor vehicle with driver
Tour Guide