Municipality of Pontevedra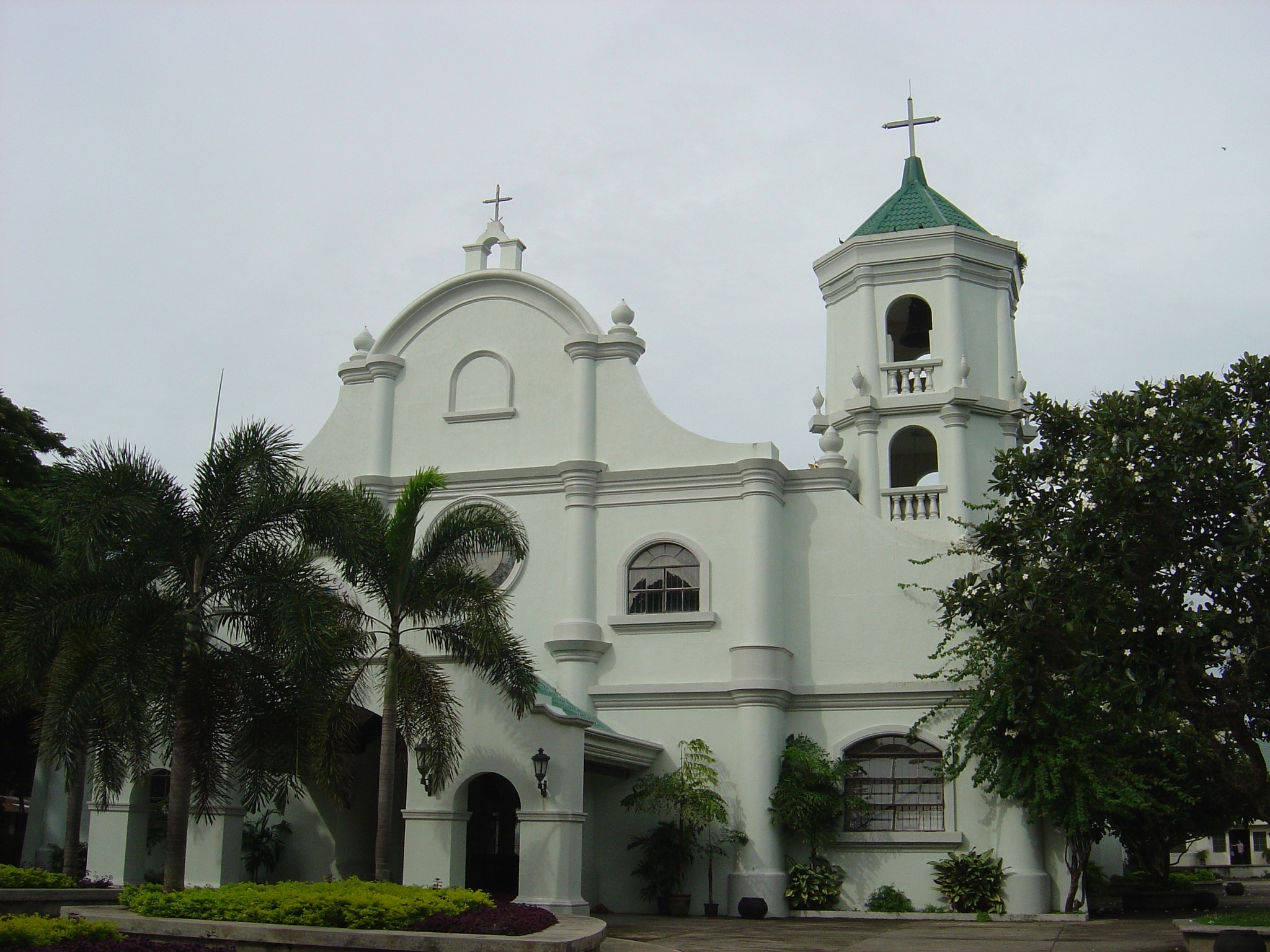 Pontevedra is a 3rd class municipality in the province of Negros Occidental, Philippines. According to the 2000 census, it has a population of 42,089 people in 8,554 households.

History

Pontevedra called also as "Marayo" is one of many best places to visit in Negros Occidental;[citation needed] a lot of good and cheerful people living in its area. Coming from the City of Bacolod, the northern portion of this town is Brgy. San Juan, which is named in honor of Saint John the Baptist, offers much turnip "singkamas" which is common in the area.

The proof of the town proper or poblacion area is the newly renovated St. Michael the Archangel Parish with its side is the Saint Michael Academy, the only private secondary institution in Pontevedra. Eastward will lead you to the Public Market, ending up with Brgy. Antipolo, notable place of some of prominent families "Hacienderos" as well as political clan of the town.Western side is occupied portions of some Barangays but will offer you beautiful scenic view of the Panay Gulf as well as Islands of Guimaras and Panay.

By the afternoon you can visit the seashore picking up some of its clams and seashells which you might see on the table of some families living at seashore area at dinner. Southern part is Brgy. Miranda, this is the boundary of Pontevedra and Hinigaran , mostly people here find their means through fishing although now a days Brgy. Miranda is already developed; here you can savor the experience of swimming in nice beaches.
Famous Landmarks
St. Michael the Archangel Church is patterned after Spanish mission churches in Spain. The church has a capacity to accommodate 1,500 worshippers. It has a round stained glass windows painted with St. Michael the Archangel. Gallera de Pontevedra the Gallera de Pontevedra, reputed to be one of the best cockfighting arenas in the country is a "Mecca" for serious and big time cock breeders and cockfighting aficionados. It is situated inside the Cojuangco fruit plantation (Hacienda Balbina) where the air is farm-fresh all year round.

There is a "Balbina Cup" every October, a big time derby event where cockfighting aficionados from all over the country bring their prizefighters and money for betting. The arena consists of several lounges where food can be ordered anytime during derbies. The arena is televised and can be seen from the dining halls.

A pasalubong center which sells the farm's products is found inside the 3-hectare gallera. There are also airconditioned cockhouses and the whole complex is naturally shaded by Australian mangoes, rare variety of eucalyptus trees, ilang-ilang and raintrees. A wide parking space is available and the arena can accommodate about 2,000 persons comfortably.

Sugbahan sa Punong is three kilometers away from the town proper. It has a restaurant, air conditioned rooms and fishing zone. Balangigay Beach Resort is ideal for excursion and family outings. It offers three rest houses for overnight stay and 25 shed houses.

Caingin Beach Resort is a place suited for meetings and camping. It has rest houses, conference hall and dining hall.

Anchorville Beach Resort situated in Sitio Balangigay, Barangay Miranda. It is within the fishing village of the barangay. Anchorville has six non-aircon but very comfortable rooms. Food is also available upon order. It has ten (10) open cottages along the shore and a separate function house in a garden-style setting.

Galve Beach Resort also in Sitio Balangigay, Barangay Miranda. It has 6 closed cottages, a pavilion which serves as function–house can be rented. Every morning fresh catch of fish and other marine products are sold in front of the resort.