Sipalay City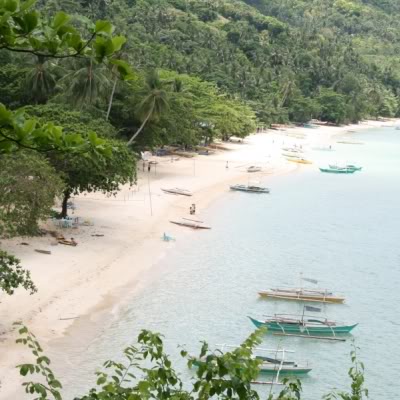 The Philippines is basically subdivided into three main islands. These islands are known as Luzon, Visayas and Mindanao. Because of the wide range of wonderful and exotic places to visit in this country, it is very hard to notice the beautiful city of Sipalay. This city can be found in the province of Negros Occidental.

Formerly a barrio of Cauayan, Sipalay had the distinction of having been used as a garrison for Spanish soldiers guarding the southern corridor of Negros Island. Original immigrants of the place came from the island of Panay, the town being just across a short sea span from what is now Iloilo. When the new settlers arrived, they drove away the natives to the mountains. No roads existed during the time, and trading was easier with Iloilo and Panay through sailboats. When the Americans came development was introduced with the putting up of schools and roads. Literacy among residents was improved.

Sipalay boasts some of the most beautiful hidden treasures of the country. These places are very nice to visit because of the little exposure it has received throughout the years. Some of the best travel spots frequently visited by tourists and other local visitors include the Maricalum Mines, the Campomanes Bay, and the Punta Ballo Beach

Meanwhile, the Punta Ballo Beach offers white sand beaches as well as azure waters that will surely mesmerize visitors. Here, tourists and guests can spend their day swimming under the hot rays of the sun. The area offers world-class dive sites.

Festivals

Pasaway Festival Sipalay City has been the copper belt of southern Philippines for more than five decades. The first industrial mining of copper transformed Sipalay into a booming town and eventually into a city. Pasaway Festival is a copper worship celebrated every March 31. Participants depict the tribes in ethnic costumes with copper ornaments dancing to the beat of Pasaway music.

The Pasaway sa Sipalay is celebrated every last week of March marking the Charter Anniversary of the city. It features street dancing and merry making by performers from seventeen barangays of the city attired in mardigras and exotic costumes in the semblance of copper minerals.

Handurawan Festival is an annual fiesta celebration held every December 18-20 coupled with the yuletide season. The three-day activity is scheduled to provide Sipalaynons and visitors a time to enjoy.

The city was also as the considered as the "summer capital of the Negros" because of its beautiful beaches that can be compared to other beautiful beaches around the country. The city was also famous with different diving spots that rich with coral reefs and other underwater minereals.

How to get there

Sipalay is almost four hours drive south of Bacolod City by public utility vehicle and over three hours by private car. Public utility vehicles plying the southern Negros route pass by this city. All roads leading to this southernmost city are fully asphalted.