Municipality of Murcia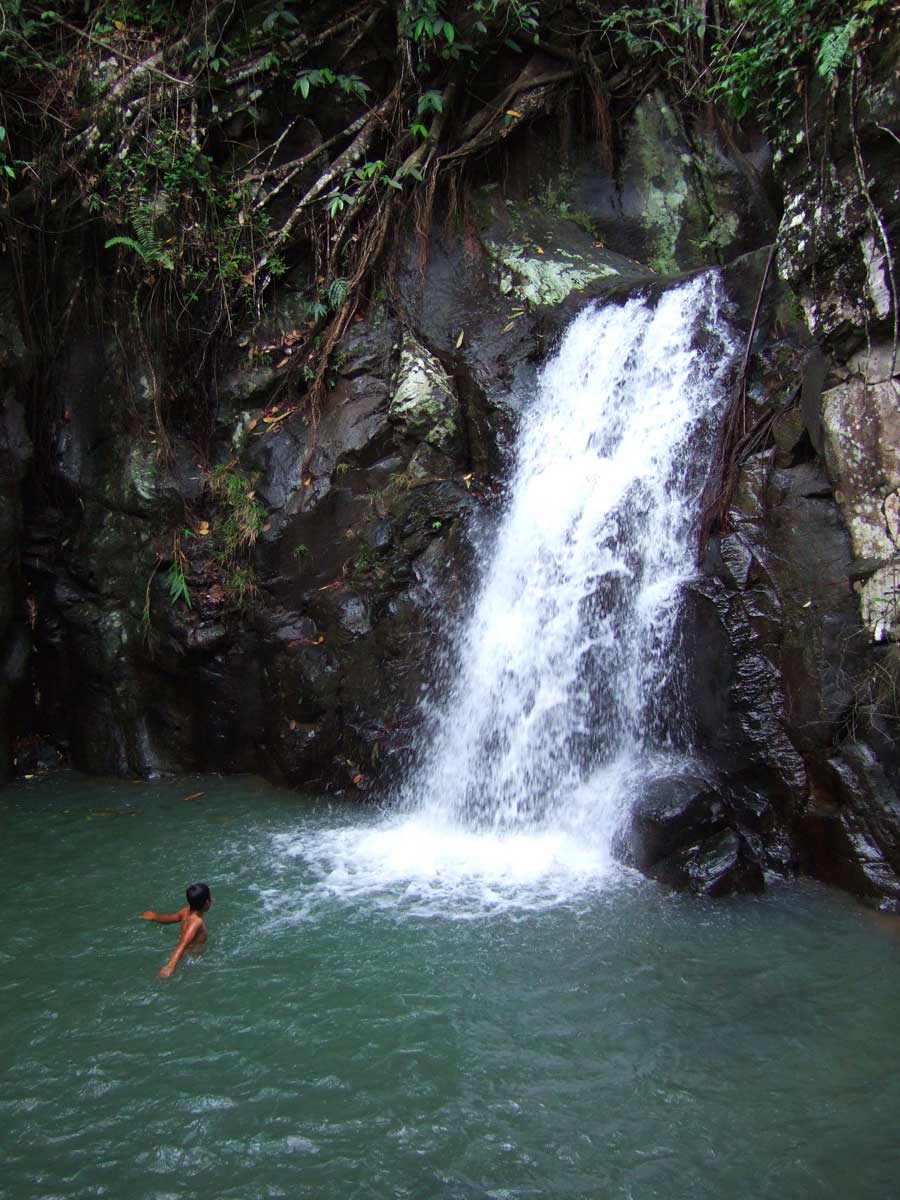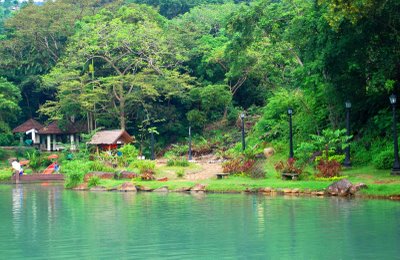 Murcia is a 1st class municipality in the province of Negros Occidental, Philippines. According to the August 1, 2007 census, it has a population of 71,289 people.

Culture and Economy

The Mambukal Resort in Murcia, Negros Occidental has bats as tourist attraction. There resort has 3 species of bats – the Philippine Flying Fox (Philippine Giant Fruit Bat), the Philippine bare-backed fruit bat, and the Little Golden-mantled Flying Fox, which is already endangered. They produce a nitrogen-rich organic fertilizer called guano. Bats are included in the list of animals protected by Republic Act 9147 (Wildlife Resources Conservation and Protection Act). [1] The provincial government-owned Mambucal Resort inaugurated its "Butterfly Garden," on December, 2007. Live predators of butterflies like tarantula, wild geckos, scorpions, millipedes and centipedes were displayed.[2]

Aside from the Mambukal Mountain Resort, Murcia is also famous for its Pandanon River Resort situated in the Murcia-Don Salvador Benedicto municipality border. A golf and country club is situated in Brgy. Binitin. The newly-built Kahulihoha Herbal Garden and Serenity Park can be found in Brgy. Alegria.
Convergence of the North and South and where East meets West, Murcia is fast becoming an alternative site for residential development in Negros. Traffic and pollution free, the place boasts of an abundant water and power supply. Murcia's transformation from predominantly agricultural town to an economic zone reflects the local government's effort in replicating the industrialization boom in Metro Manila, Laguna, Cavite and Subic areas. These are made possible with the establishment of road networks, bridges and other infrastructure projects connecting Murcia to Negros' capital city, Bacolod.

From waterfalls to river resorts, Murcia is home to the province's flagship tourism attraction, the scenic and romantic Mambukal Summer Resort. Sportsmen frequent the Bacolod Golf and Country Club in Hacienda Binitin, Brgy. Blumentritt, site of various national tournaments. It is also in Blumentritt where the best Tanduay spirits are distilled. Murcia is co-host to the North Negros Geothermal Project of the Philippine National Oil Company-Energy Development Corporation, that would provide the electricity needs of the province in the coming years. Murcia is guaranteed priority in the use of geothermal power.

Founded in 1860 by Augustinian Recollect priest, Fr. Miguel Alvarez, Murcia is believed to have gotten its name from a town in Spain. During the Second World War, its municipal hall was used as a garrison by the Japanese, who were constantly attacked by guerillas who drove them out on April 21, 1945. It was in the mountains of Murcia where a Free Negros Government was set up under Gov. Alfredo Montelibano, Sr.
Festivals
Mudpack Festival celebrated every 3rd weekend of June at Mambukal Resort, it is a symbolic presentation that seeks to instill awareness in caring for the environment. Dancers are painted and coated with colorful mud found abundant in the resort.

Tinabuay Festival is the town's annual celebration of good harvest and thanksgiving. It is also a celebration in honor of the birthday of the Immaculate Conception, the patron saint of this town
Famous Landmarks
Mambukal Resort 31 kilometers east of Bacolod is surrounded by therapeutic sulfur springs, leisure trails leading to the three waterfalls, mountain streams, lush valleys and hiking trails leading up to Mt. Kanlaon. A perfect place for eco-tourists, the resort has accommodation facilities, swimming and therapeutic warm dipping pools, picnic huts, bat watching, boating facilities, wall climbing, slide for life, canopy walk, and camping grounds, overnight cottages and a food court.

Bacolod Golf and Country Club is located in a 33-hectare rolling terrain in Hda. Binitin. The narrow fairways are bounded by eucalyptus trees and OB stakes that are clearly visible. The place is dubbed as "golfer friendly" and assures golf enthusiasts of the most enjoyable experience.

Calibago River Resort is a campers' favorite. Tents are available for overnight stay but there are also shed houses for day excursionists. Bicycles are for rent but you may opt to go horse back riding. There's also a water slide for kids.

Pandanon Silos Mountain and River Resort a 45 minute drive from Bacolod City located at Brgy. Pandanon Silos, Murcia. This river resort has function halls, day cottages and accommodation facilities with swimming pool, plus packages offered for the adventurous to explore the river.

Barangay Sta. Rosa is the site of Japanese soldiers' surrender to the American forces at the end of the World War II. The monument stands marking the historic surrender.

Hacienda Kaftrees. Located in Brgy. Caliban has a land area of about 10 hectares of fruit trees plantation. The place is ideal for seminars, retreats and other social events. Facilities include private rooms, shed houses, basketball court and swimming pool.